Mobile grooming, where we visit the cat, benefits the cat greatly.
Cats are much easier to groom in surroundings they are familiar with and with their owner close-by.
Unfamiliar smells can make a cat extremely tense and nervous, before the groom is even attempted. Add to that the journey in the car there and back can be a very stressful experience for the cat and the owner!
We groom on a one-to-one basis - we groom your cat without the distraction and stress of being among other unfamiliar cats and dogs . Your furry friend will not spend time waiting in a crate to be groomed, surrounded by other pets, instead they will receive a caring, personalised experience knowing they have not left their home.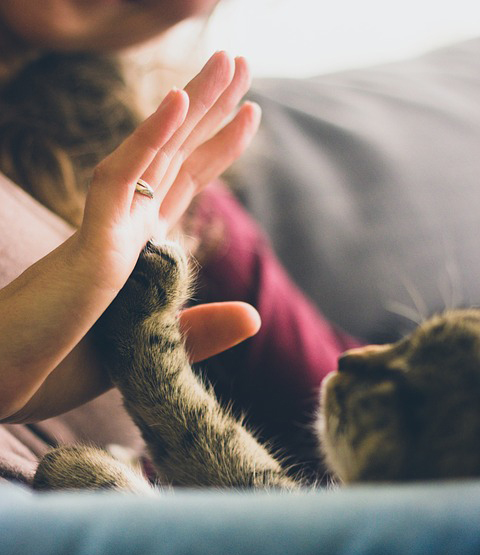 Reasons To Go Pro
Cat grooming is necessary for a happy and healthy cat. Using a trained, professional groomer will greatly enchance your cat's well-being.
We understand that cats have special needs in the grooming department. The results of your cat's professional grooming experience should include: